Recovering a suspended Twitter account by mistake
A Twitter account that does not respect the rules of the platform can be suspended. But sometimes this penalty is inflicted by mistake. If you are a victim, rest assured: it is always possible to reactivate your profile under the conditions determined by the social network.
How to reactivate a deactivated Twitter account ?
For Recovering a suspended Twitter account without reason, it is enough to :
Go to the Twitter homepage, via the application or the web address ;
Log in with your credentials;
Confirm the reactivation of the account via the platform.
If the attempt fails the first time, it is possible to try again later. You will be redirected directly to your news feed once the account is reactivated. However, follower counters or tweets may be inaccurate.
For example, your profile may no longer have subscribers or likes may disappear. However, the information will be automatically updated after 24 hours. If they are still incorrect within 48 hours, contact Twitter support. The form includes different fields:
"I wish to reactivate my account";
"I need help reactivating my account";
A place to describe the problem.
Then you finish by clicking on "Send" so that Twitter receives the message in time.
However, reactivation of the account is no longer possible after 30 days after its suspension. After this period, you will have to open a new one.
How to recover a hacked Twitter account ?
In case of hacking, you must remove sensitive content from Twitter to continue using your account. The intrusion does not necessarily mean that you will no longer have access to your profile. The opposite usually happens. It is even possible that you do not realize the hacking.
However, some clues should give you a clue. It is simply actions performed with your account, but without your knowledge:
Tweets or private messages;
Accepting an invitation;
Blocking of one or more users;
Unsubscribing from other accounts..
Twitter can also send you a notification that your profile may be compromised.
If this happens to you, the first thing to do is to reset your password. Then you disconnect the account on the other devices.
Twitter has a help page dedicated to hacking that will be useful if you ever lose access to your account. The support then offers you a form to create a new password.
If you still can't log in after this step, you should send a support request to Twitter, via the email address associated with the account you want to recover. The application should include the following information:
Account username;
The date of the last login.
In case of'forgotten password
You cannot recover your password if you have a Twitter account without a phone number. The profile in question will be permanently deleted after 6 months of inactivity.
Forgetting your credentials is not a problem for logging into your Twitter account. If it is the password, you can enter your email address or phone number on the platform. Twitter will then send an email with a reset code. You will have to enter this code on the social network 60 minutes after receiving it.
If it is your phone number that is associated with the account, you will receive the code by SMS.
Why a Twitter account is suspended ?
A Twitter account can be suspended when it does not respect the rules of the platform. This sanction generally applies to :
Spam ;
Fake accounts;
Profiles with inappropriate behavior (threats, hate speech, misinformation, impersonation, etc.).)
The suspension can be temporary or permanent according to the general rules set by Twitter. The platform proceeds in the vast majority of cases to graduated sanctions. Bans are only permanent if a user repeatedly breaks the rules or is guilty of serious misconduct (such as making death threats, inciting violence or advocating terrorism).
Twitter may, however, suspend an account for security reasons. This is the case, for example, in case of a hack. If you find yourself in such a situation, your profile is not accessible to anyone until you are able to control it again.
It goes without saying that a change of password is necessary in this case.
For some time, Twitter has been automatically blocking many accounts. The social network often takes this action on mere suspicion. This may be an error.
If you have not committed any offence, you will not have any problems to reactivate your profile.
Qu'does this mean a suspended account ?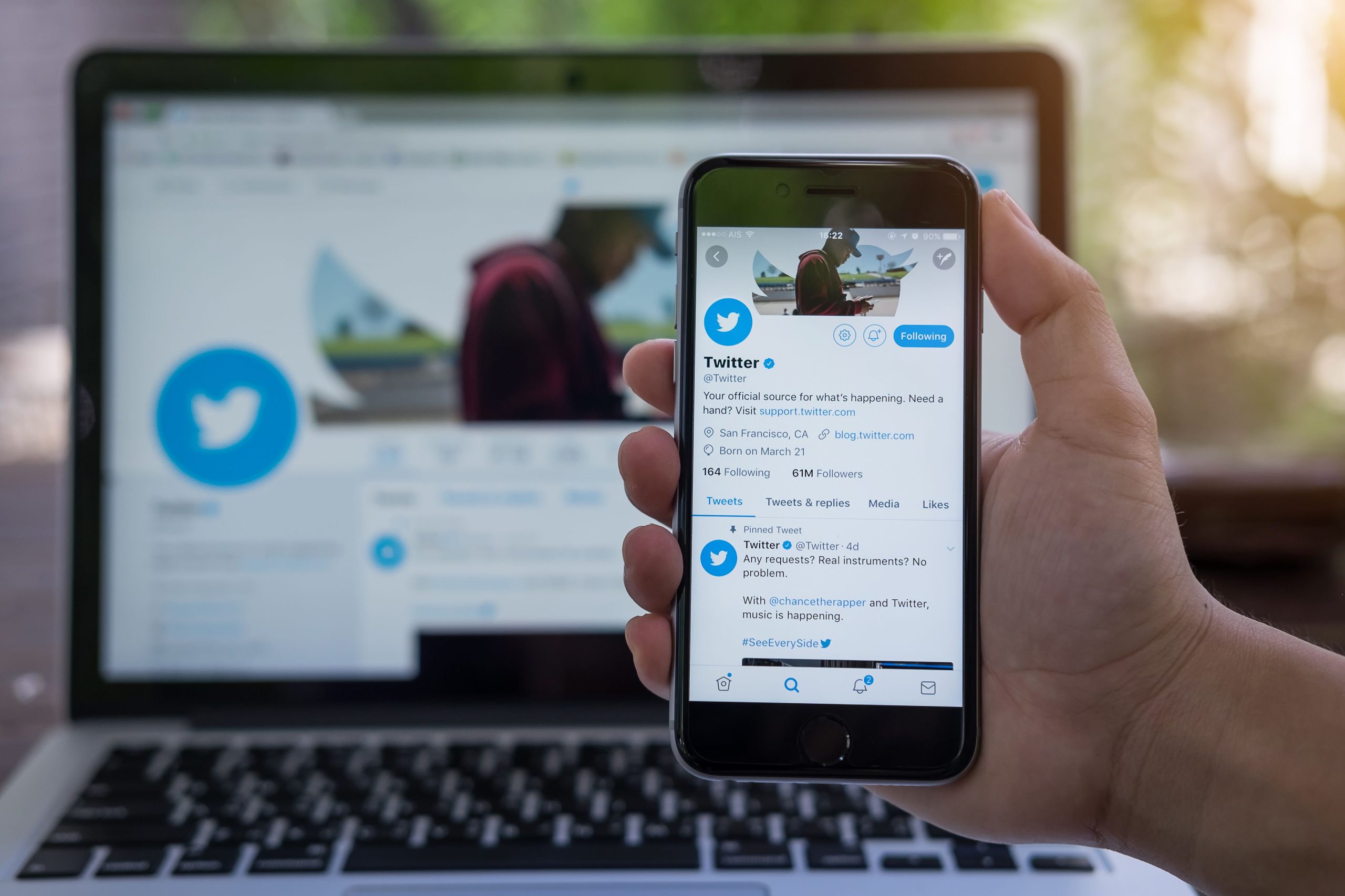 Knowing who visits my Twitter profile or who hacks it is difficult. When the security of an account is at stake, Twitter suspends it until there is no longer a threat. The social network can also block a user for abusive behavior.
When your account is suspended, it's no longer available on the search bar. Tweets are inaccessible, as if the profile did not exist. You can still find it with your username.
Twitter then redirects you to the page indicating that the account is blocked.
If your account is not compliant, you receive a message explaining the problem and the steps to take. Your profile remains inactive while you make the necessary changes.
If this is the very first time you break a Twitter rule, your account switches to read-only mode. You can't tweet, retweet or like for 12 hours to 7 days depending on the severity of the offense. During this interval, you can not send private messages either.
Twitter can also block an account to verify ownership. In this case, tweets and retweets are inaccessible, and the number of followers is not displayed. Everything is back to normal after the profile is verified by the platform.
A new random management by Elon Musk
Twitter's new boss Elon Musk's management is controversial. The American businessman has restored many accounts blocked for violating the rules of the social network. Donald Trump is one of the users to whom the parton of Tesla has allowed to return to the platform, even if the former U.S. president does not see the point for the moment. But the list of "amnestied" also includes many profiles known for hate speech, including anti-Semitic and white supremacist figures.
Not to mention users who spread false information, including about Covid-19 vaccines.
The arrival of Elon Musk at the head of Twitter will also have been marked by many firings, starting with some executives with whom he disagreed. The businessman, who wants to be the leader of Twitter, has also reduced the number of moderators'the apostle of an almost unlimited freedom of expression, has also reduced the number of moderators. This has led to a lot of abuse on the social network.
Moreover, this freedom does not apply to everyone, at least not to journalists who criticize him or to people who follow his jet trips.
Alone at the head of Twitter, Elon Musk relies on polls to run the platform. These are the users who overwhelmingly voted for Donald Trump's return to Twitter. In December 2022, it was still members of the social network who said yes to his departure.