What is the essential software for the Adobe suite ?
The Adobe suite contains a large panel of software covering most creative needs. Thus, it is now essential for graphic designers, illustrators, photographers, marketers and audiovisual professionals. However, a subscription is necessary to access all its features.
It is therefore important to identify and buy the licenses most useful for your business.
Adobe suite: what is the essential software for your business ?
For visual creations, Photoshop and Illustrator stand out as essential software for the Adobe suite. These tools allow us to work in photos, illustrations, 3D models and other graphic works. Therefore, they are very appreciated in the fields of photography, graphics, marketing, television, special effects ..
Today, Photoshop is particularly popular with Internet users thanks to the same and social networks. It is a great community of community managers. In order to create visual supports, it is also common to buy this tool for a school, a company, an association, etc.
Acrobat is, for its part, the most common Adobe software as a PDF player.
Photoshop
Photoshop Currently represents the reference tool for image editing matters. In everyday language, this registered brand is even used as a generic term to designate photo retouching. However, the software includes other features, as a graphic publisher. It was notably planned for:
Photo retouching;
Image creation and editing;
Graphic design;
Web or application prototyping;
3D modeling.
Concretely, the program allows for example to edit graphics, matrix images and text on several layers. It is also used to create vector images from texts and graphics. The tool is also suitable for designing and editing 3D visuals or videos.
Therefore, the use of software is not limited to photography and photo retouching. The program is also intended for graphic designers, 3D designers, VFX artists ..
Illustrator
Illustrator is less known to the general public than Acrobat and Photoshop. That said, the tool is undoubtedly part of the essential software of the Adobe suite. It is even one of the basic applications in the sectors of traditional advertising and visual supports.
The program is used in particular to create logos, detailed illustrations and vector graphics.
Unlike Photoshop, Illustrator focuses on specific tasks. Above all, it is used to treat vector drawings, as opposed to matrix graphics. Thus, the program is generally used by graphic designers, illustrators and artists to create simple visuals (logos, icons, infographics, etc.).
However, it also makes it possible to compose complex illustrations.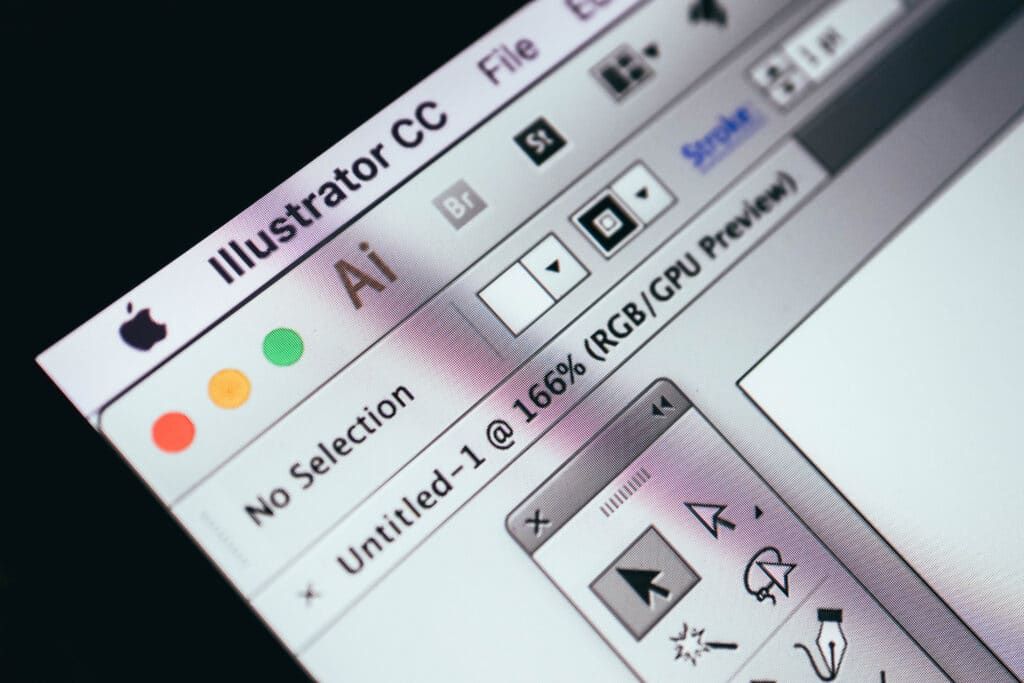 Acrobat
Acrobat Allows you to easily view PDF documents on any medium. The tool has also helped to democratize this format designed by Adobe Society. In its free version, it only offers limited features, but remains a very practical PDF reader on a daily basis.
The application is also available in the form of extensions for Google Chrome and Microsoft Edge browser. With the pro version, it allows:
Read a PDF file;
Modify the entire content;
Inform the various forms associated with the file;
Put comments and notes;
Create and sign a document;
Convert a PDF file to Microsoft Office formats.
The name Adobe Acrobat Reader DC commonly refers to the free version of the tool. For its part, the paid program is simply called Acrobat Pro.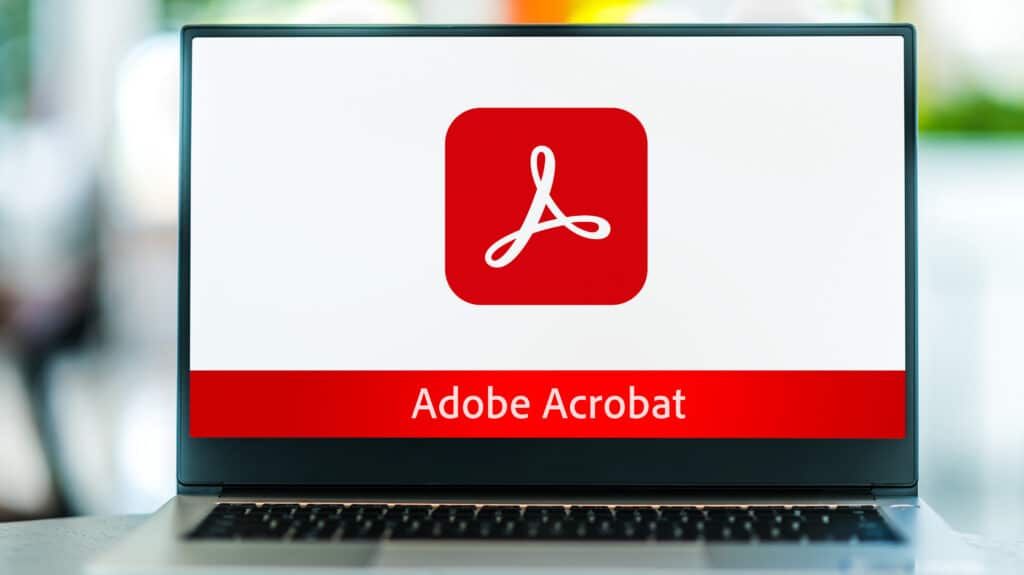 What budget it represents per year ?
Adobe's creative suite is offered to companies from 881.88 euros per year, excluding tax (HT). At this price, you have access to around twenty applications for creatives, including Photoshop, Acrobat Pro, Illustrator, Premiere Pro and Adobe Express. It is nevertheless possible to individually acquire the essential software for the Adobe suite. In this case, you will need to anticipate the number of users.
As an indication, Photoshop costs between 139.90 and 469 euros excluding tax per year to an authorized supplier. Pricing varies in particular depending on the number of licenses provided by the distributor. However, you will have to provide in the 378 euros HT per year, for an Illustrator license.
Finally, Acrobat Pro requires an annual subscription of 288 euros HT approximately per license.